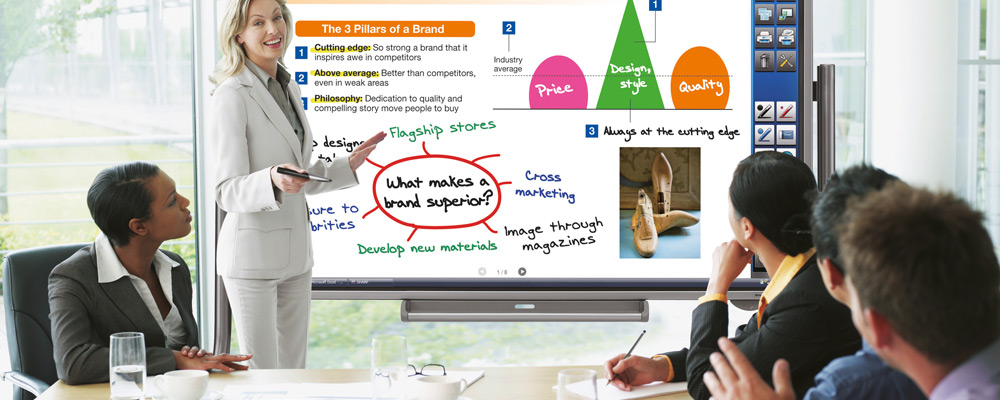 Take communications to the next level with interactive displays. With multiple applications, easy to use functionality, and more, sharing and collaborating has never been easier.
From trade shows to the conference room, an interactive display is a versatile and effective way to convey your message.
Here are just a few benefits of an interactive display.
Easy multi-touch operation
High definition LCD and touchscreen
Energy-efficient design
Simple abilities to display, annotate, store, print, and share information
Greater collaboration with touch-screen convenience
Built-in templates for multiple opportunities
Ready for breakthrough performance, versatility, and value? Interactive displays elevate your communication options and make collaboration easier than ever. Whatever the situation, you'll experience smooth collaborating and communicating with a new realm of possibility.
All our products come complete with our Concierge Care service, meaning you'll have stellar service at every point in the process. Let us tell you about interactive displays and how they'll enhance your business. Contact us today or browse our catalog!